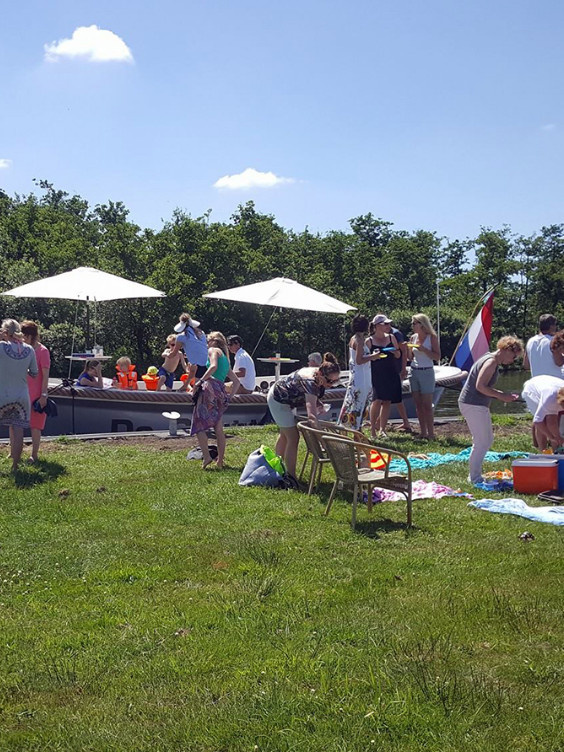 Rent a sloop for large groups
With love for water sports and for the beautiful waters of Friesland, the idea of the Grutte Grize (Big Gray) was born. From the central water sports heart of Friesland, Grou, the Grutte Grize takes you to the beautiful lakes and the nearby nature reserve & national park De Âlde Feanen.
De Grutte Grize can take 60 people on a cruise. The boat is equipped with an excellent sound system with the possibility to bring live artists. Catering on board can be fully arranged. There is also a toilet facility.
History
The Grutte Grize is an old lifeboat that was built in the early 1980s at the Mulder & Rijke shipyard, after which the boat lay unemployed on a cruise ship in Denmark for 35 years. In 2015/2016, the Grutte Grize was completely restored into a beautiful sloop